A Fleur Grows in El Monte
My journey has taken me many places high and low. There are people that would say El Monte is one of the low places. In fact many people in my own family, who grew up here, don't think much of it. I've always loved El Monte and refused to hate it. It's like that one person you always defend, even though you know they need to get right!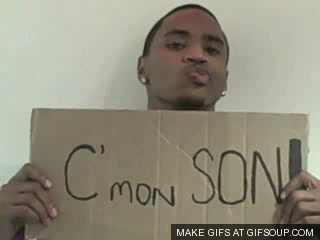 When people say rude things about my city, I figure they are mostly saying something about themselves. It's all good. Nobody has to love my roots but me! My city is a piece of me and it's changing and going through a season of growth, much like myself. I came back home right before i got married and we rented a gorgeous little casita. You can't tell me shit about my hood or my house! I love my home. I may not have the deed, I may never have the deed...but I will always have wonderful memories of this little house under the big tree.
My heart will always be here, even if my feet are elsewhere. It's where I became a wife and a mommy. We became a family here. I started my own business here. I've grown here, in this space. El Monte will change and things or places I've loved about it, will someday be a memory. But nothings comes for free. Every rose has its thorns. Change or growth, comes at a price.
We all go through seasons of loss and gains. But all seasons are seasons of blessings from which to glean. At this moment I can feel, and for sometime have suspected that this is my season for lessons and blessings. I've lost for sure in this season, but in that loss, when I was down I didn't waste it. I gained wisdom. I gained strength. I gained so much right here where I stand.
I may change. The city around me may change but one thing will always stay the same; I'm proud of who I am, who I will be, where I am going and where I'm from. I know amazing growth and rebirth and rejuvenation are in my future. I know there is a long season of prosperity about to rain down on my head.
All because I have learned to live out the words, "bloom where you are planted."
Snoop Agrees!